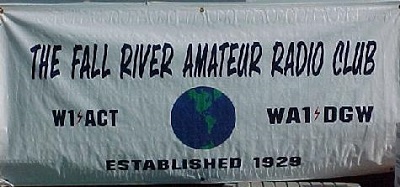 Helpful Links:
Test Session Info:
Pre-registration is required.
Contact Skip, KB1CNB (774)-644-3469 ve@bcra.club
Please bring:
Your current license and a photocopy (if you are currently licensed).
Any CSCE's or expired-license credits you are claiming, and a photocopy of them.
Two forms of ID, Valid photo ID (or 2 non-photo IDs only if you don't have a photo ID)
A pen, pencil and a calculator (if you want to).
$15.00 (good for all the tests you take at that session, except for retests).
The needed FCC forms will be provided.
For people not taking an exam, license renewals and address changes are processed free for ARRL members or $15 for non-members.
BCRA VE Contact