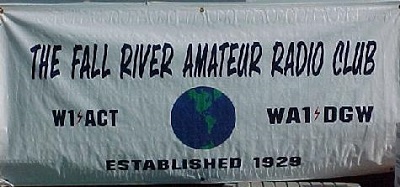 Dear Members of The B.C.R.A:
The annual meeting and election of officers will be held on Monday, December 5, 2022 at the usual meeting place, South Swansea Baptist Church, 25 Church Street, Swansea, MA, at 7:00 pm.
All current officers have volunteered to serve for the coming year, but nominations will be accepted from the floor.
Current officers are:
President: KA1BZE, Margaret Gaffney
Vice President: N1KJS, Kevin Spratt
Treasurer: W2DAN, Dave Neal
Secretary: KB1CNB, Skip Denault
Director-at-Large: KB1NYT, Jay Hodkinson
All members are encouraged to attend this meeting.
Skip Denault, KB1CNB
B.C.R.A. Secretary