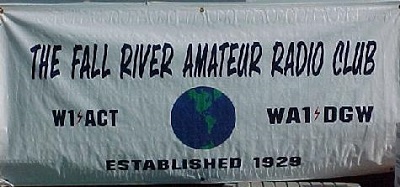 It is almost time to fire up your pre – 1950 gear for the AWA Linc Cundall Memorial CW & AM Event. This event honors Linc Cundall – W1LC (SK) who co-founded the Antique Wireless Association back in 1952.
Op's can be found operating this event using both AM and CW on Wednesday January 25, 2023 @ 2300 GMT to Thursday January 26, 2023 @ 2300 GMT and Saturday January 28, 2023 @ 2300 GMT to Sunday January 29, 2023 @ 2300 GMT.
This event focuses on operating gear either home-brewed or manufactured prior to 1950. Bands of operation are 160, 80, 40 and 20 Meters. Contact the greatest number of stations using your pre 1950 gear. If you're not a CW op, have some fun by operating AM. When calling CQ, use "AWA AWA de "W1GIG" for example.
In scoring, both equipment and power multipliers are offered. Your biggest advantage is to use a receiver along with a low power transmitter that was manufactured prior to 1950. Home built gear is encouraged as long as the design was available prior to 1950.
If you do not have any gear prior to 1950, you can still operate and have fun but will have a reduced multiplier. Remember to still send in that log!
Lets make our event coordinator Steve – WA8UEG work real hard by sending in your log sheet. Please send it your log regardless of how many stations you work. Special thanks go to Steve for being the event coordinator for the Linc Cundall Memorial CW & AM event.
For all the details for this event, please see the AWA website at:
Joe – W3GMS
Chairman – AWA Operating Events